MBA in Hospitality
An MBA in Hotel Management
Our MBA is the only program of this level geared specifically towards aspiring general managers and executives of a hotel. It primes you with the skills to rise to the unique challenges of the next step in your career.
In an industry where uncertainty is always prevalent, our program will put you one step ahead. Combining EHL's heritage as the world's first hospitality management school with our forward-thinking lens, we arm you with strategies to advance a hotel's position and profitability. We also guide you through current best practices and disruptive trends, so that you have the latest insights to thrive as a leader.
Our MBA participants are all in the hospitality industry. We have designed our program to enable you to study while you work, so you do not need to leave your job. With many modules taught virtually, flexibility built in, and dedicated mentors, we give you the support you need to succeed in this career-changing opportunity.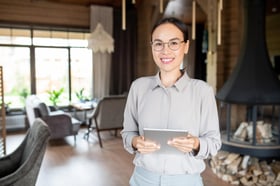 The business side of hospitality
Study hotel management with a business-first mindset. Our faculty members have held senior positions in hospitality and turned around businesses in a range of industries. Drawing on their expertise, you will learn strategies to successfully manage a hotel.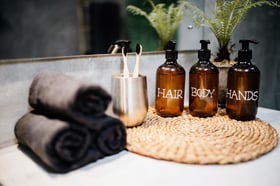 Stay ahead of industry trends
Our MBA encourages you to become a leader of the future. Learn current best practices and explore the impact and opportunities of topical trends with your peers. The capstone project is also an opportunity to apply your learnings to a real-world challenge.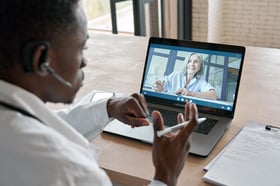 One-to-one wellbeing support
Our MBA is a part-time program spread over 24 months with both in-person and virtual classes. To make the most of your study experience, you will work closely with a learning manager who will help you find a work, life, study balance and plan ahead for seasonal demands.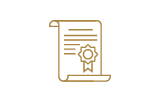 Diploma
Master of Business Administration (MBA)
in Hospitality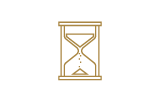 Duration
24 months (option to extend)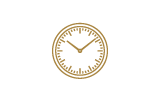 Weekly Study Time
15 hours
Location
20% on site at our Lausanne campus, 80% virtual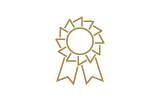 Program Delivery
Online & 15 days on site in three one-week courses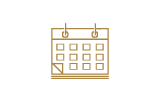 Start Dates
March and August of each year



Transform your career at EHL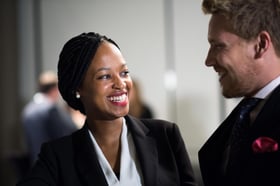 Be Part Of A Small Cohort
We only admit a handful of MBA course participants for a close and collaborative study experience. Engage in open discussions where everyone's voice is heard and valued.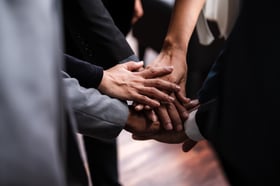 Make Career-Long Connections
50 course participants from other cohorts. Build bonds that will support you throughout your career.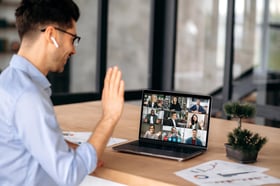 Keep Progressing Your Career
You can study your MBA without leaving your current role. Combining virtual learning with in-person experiences, our program is designed to run alongside your work and personal commitments.
Program Introduction
The objective of this module is to help you familiarize with the online learning environment, the tools available and to give you a comprehensive look at the current state of the hospitality industry.
This module includes the following courses:
Introduction to the MBA Program
Hospitality Management in the 21st Century
IT Fundamentals
Academic Integrity
ONLINE MODULE
3 weeks
Driving Hotel Revenues
Constant change in the distribution environment has increased the number of distinct price points and strategies that a hotel must manage. In this module, you'll learn the latest industry practices and gain an integrated view of distribution, e-marketing and revenue management, in order to increase your market share.
This module includes the following courses:
Hospitality Data-Driven Marketing

Revenue Management for Market Leaders
Strategic Marketing and Branding
ONLINE MODULE
15 weeks
Mastering Hotels Financials
Understanding financial concepts is crucial for senior management in hospitality. In this module, you'll learn how to use financial statements and apply the latest financial practices within the hospitality context, in order to make well-informed decisions.
This module includes the following courses:
Hotel Financial Statements Analysis
Hotel Performance Measurement and Control
Advanced Corporate Finance for the Hospitality industry
ONLINE MODULE
15 weeks
Hotel Development and Real Estate Investments
A key objective for today's senior hotel professionals is to increase their hotels' asset value. In this module, you'll develop an understanding of hotels as an asset category intended to provide a return to owners and investors. You'll apply industry methods for evaluating hotel developments and real estate investments. After gaining familiarity with the latest tools and metrics, you'll be able to confidently engage in negotiations with stakeholders.
This module includes the following courses:
Hotel Asset Management
Valuation of Hotel Investments
Feasibility Analysis, Development and Negotiations
ONLINE MODULE
15 weeks
Performing through Business Cycles
The hospitality industry is a cyclical business characterized by imbalances between supply and demand. In this module, you'll learn how to deal with sudden growth as well as periods of stagnation and decline, all of which demand flexible managerial skills and strong organizational abilities.
This module includes the following courses:
Managing Underperforming Properties
Trends, Innovations and New Business Models
Hospitality Economics
ONLINE MODULE
15 weeks
Building High-Performing Teams
Effective leadership is essential to the development and continued success of high-performing teams. In this module, you'll develop an understanding of your strengths, values and objectives. Then, you'll practice how to use your personal style to become a highly effective leader.
This module includes the following courses:
Personal Leadership Development (on-site module)
Maximizing Individual and Collective Performance
Leading in a Multicultural Environment
ON-SITE & ONLINE MODULE
1 week at EHL Campus & 10 weeks online
Meeting the Experts
Along with your fellow MBA students, you'll meet renowned hospitality experts from global hotel chains, integrated resorts, online travel agencies and investment firms. The private setting will foster lively discussions focusing on two of the most important capabilities effective leaders must master.
This module includes the following courses:
Crisis Communication Management
Driving Hotel Performance
ON-SITE MODULE
2 x 1 week at EHL Campus, Switzerland
Personal Work and coaching
The MBA "personal work" synthesizes theoretical knowledge, skills, prior experience and extra-curricular involvement into one business project of professional interest.
This module includes the following courses:
Business Research Methods
Project Management / Consultancy
Academic Writing, Research and Integrity
Capstone Thesis
ONLINE MODULE
15 weeks + Capstone Project (225 hours)
Admissions, Applications and Course Fees
Admissions
Our MBA is designed to help you become a general manager or executive of a hotel. We select our course participants based on the personal qualities that we know are vital to succeed in hotel management roles. These include:
Aptitude for critical thinking & analysis

Cultural awareness & language skills

Customer-oriented service approach

Self-management & personal motivation
Learn more about the admissions requirements and fees by clicking below.
Apply Online
You can apply and submit documents online. If you would like any guidance in preparing a successful application, our admissions team will be happy to help.
If you already have an EHL account, please login with your existing credentials to proceed with your application.
Testimonials Video
Explore four testimonials that will take you on an inspirational journey. Each story demonstrates how important it is to develop skills and how to establish a strong industry network as it progresses. These individuals have personal knowledge of the confidence our MBA program has given them to face the unique challenges of advancing their careers in the hospitality industry.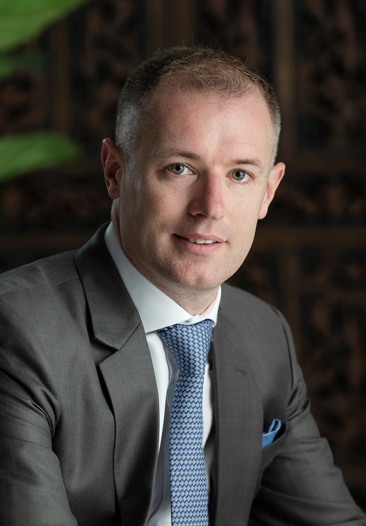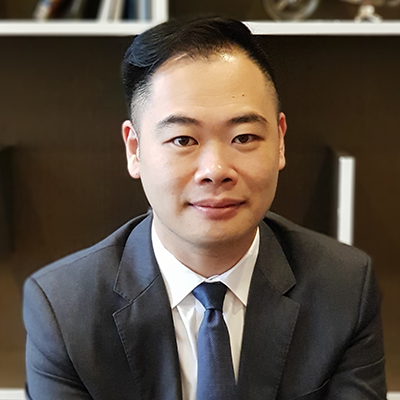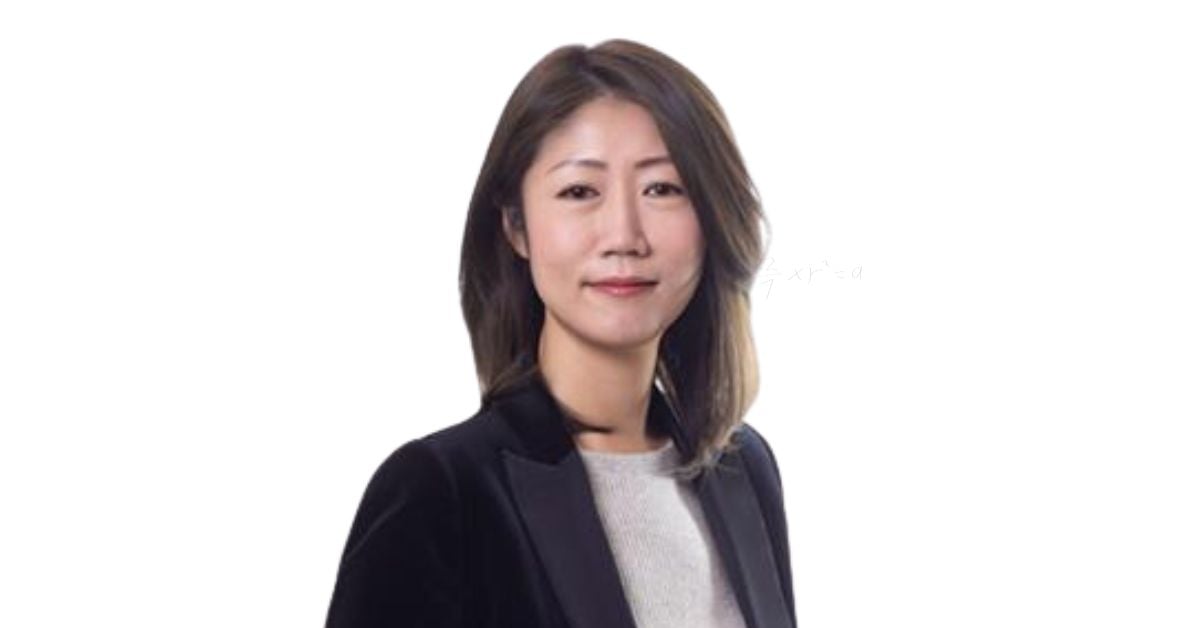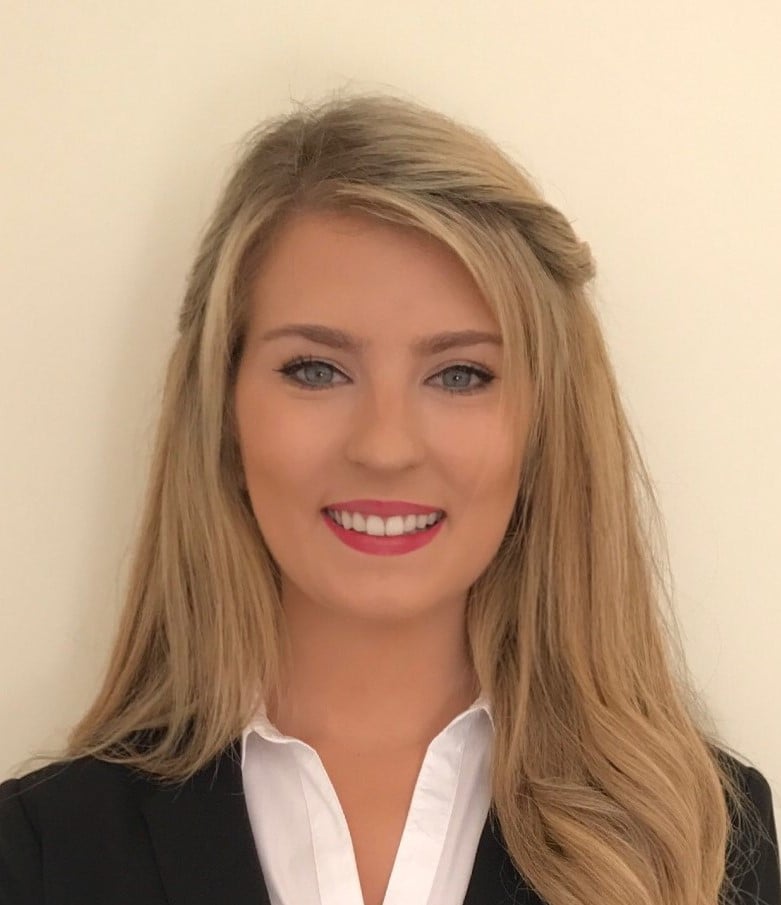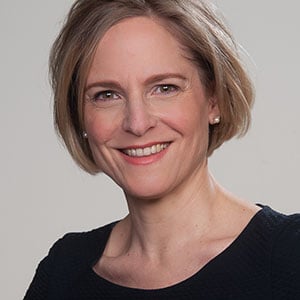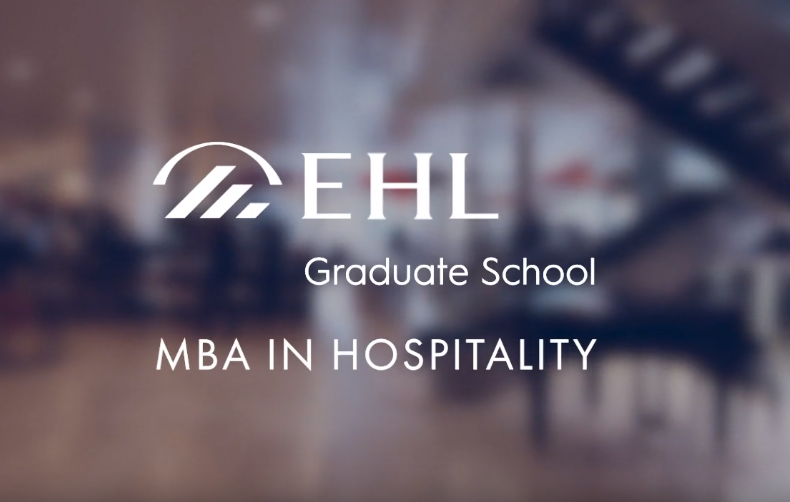 "EHL's blended MBA in Hospitality, is the ideal program for working professionals looking to update their skill set. The flexibility to study at your own pace, suits the unpredictable nature of hospitality, where many of us never know what the next week will bring.As someone who had already been in the industry for over twenty-five years at the time of joining the program, the various modules provided an up to date perspective, where much of my knowledge, outside of my main field of expertise, was outdated and no longer relevant. Throughout the different modules, I saw how much our industry had evolved and the speed at which it was continuing to move, highlighting the need for many of us to engage in ongoing education in order to stay up to date with the latest trends and developments.Aside from the academic elements, the program provided a wonderful opportunity to engage with experts from the field and make lifelong friends, in the form of fellow students from my cohort."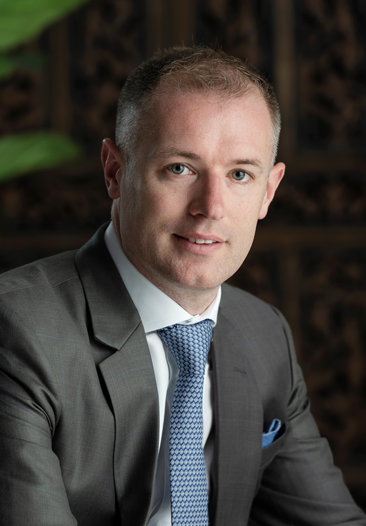 Philip Jones
Vice President Operations Gulf (Premium Brands), ACCOR
"In 2018, I enrolled in EHL's online MBA class to further my education and look for new opportunities. I was looking for a specific MBA program that could complement my career aspirations as well as being flexible enough to be studied remotely and online. EHL was able to meet these criteria, however, the defining element of why I selected EHL was the modern course subjects. It was important to me that the course topics were relevant to current society and that the theory learned could be applied realistically. Due to this, I feel that the course was also excellent in helping with developing my critical thinking resulting in developing different viewpoints, which I would not have previously done.From a career perspective, the biggest impact so far is a significant growth in confidence. Whilst I was promoted during the course, I feel the long-term benefit of this MBA program will be far greater in the future when given the superb reputation that EHL has. I have high career aspirations and truly believe that this MBA will provide firmer professional foundations and open new doors.Lastly, the networking and connections I have made between industry experts and your fellow students are also invaluable. The onsite element of the course was a great way to fully immerse in the culture of EHL and takes the learning experience full circle. I have thoroughly enjoyed this journey and I will be sincerely proud to be part of this exclusive alumni in the future."
Learn more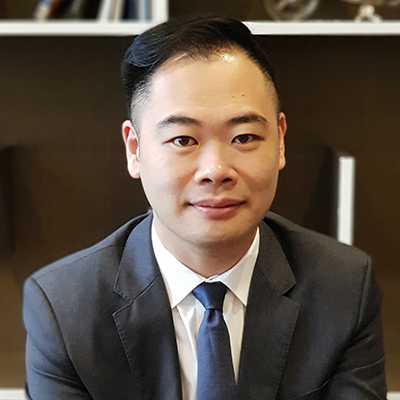 Daniel Lai
General Manager, Ibis Singapore Novena, ACCOR
"It's been 15 years since my university graduation, and it's never easy to go back to academic study, mostly when you work at the same time. To enroll in an EHL MBA is a big decision, and I am trying to push myself for the better. In the beginning, I was mightily struggling with academic studies and work and study balance. It got better once I've got used to the routine. The knowledge I've learned from the class may not always be applicable for my daily operation work, yet it is stored in the corner of the brain until specific tasks are reflected in the area and open up the mind with different ideas or decision-making processes.With the busy daily operation, the study forces me to arrange my time to balance it well sufficiently. The most fun part is teamwork as we have team members from various regions with various areas of expertise, work closely with team members in discussion, or exchange ideas that are inspiring and fun. I've enjoyed it every time."
Learn more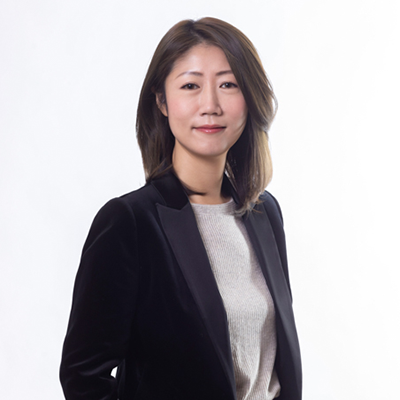 Betty Liang
Resident Manager, KHOS Shenyang, Rosewood Hotels & Resorts
"Having been selected as 'The World's Greatest Hospitality Talent', scouted during a global headhunt launched by the acclaimed Emaar Hospitality Group, I was recruited on a comprehensive three-year training scheme. The program has afforded me the opportunity to undertake an MBA alongside my training to become a General Manager with the group. Having researched a multitude of global hospitality establishments, it became clear that École hôtelière de Lausanne has the most prestigious reputation and with good reason. A stand-out hospitality school, École hôtelière de Lausanne boasts an outstanding notoriety, ranked as the number one institution globally for Hospitality & Leisure, making it the perfect place for me to establish my credentials as a hospitality and management professional.It was an honour to be accepted onto the programme as the youngest MBA student in the school's 127-year history. Since then, I have relished the opportunity to work with industry leaders and hoteliers from around the world. The faculty members are phenomenal and have demonstrated an outstanding level of knowledge and support throughout my studies, along with the highest quality learning materials, course videos and case studies, all of which have been adapted to the current economic climate. The amalgamation of on-site and distance learning has added tremendous value to the course, allowing me to undertake my studies in parallel with my demanding work schedule.Moreover, EHL has equipped me with tools and theoretical knowledge to compliment my vocational development programme and has been pivotal in preparing me for my future role as a General Manager."
Learn more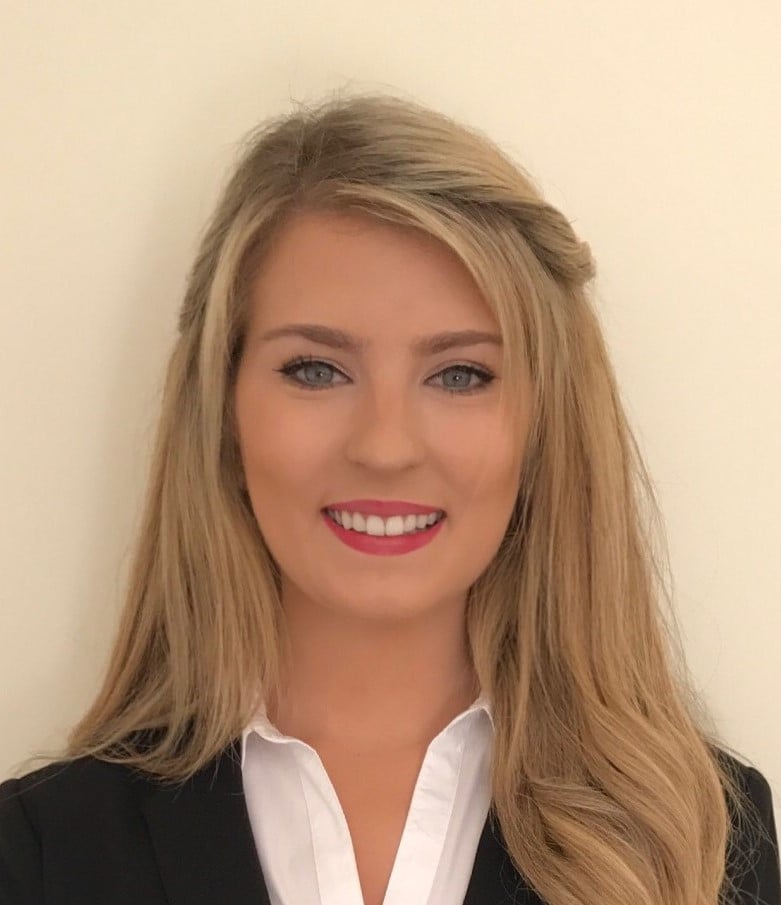 Gabrielle Nicholson
Acting Director of Residences, Emaar Hospitality Group
"After my graduation from EHL in 2002 with a Bachelor of Science in International Hospitality Management, the scale of opportunities in the hospitality industry unfolded to an invaluable extend and opened doors to multiple international management positions.As over the last decade the pace of development and change in hospitality increasingly accelerated through AI, electronic distribution, disruptors, and environmental political factors, I considered further education through an MBA program as a crucial step to keep up with changes and challenges in my field.While shopping around various programs of different international institutions I eventually realized that EHL kept its promise to be the best through continuous adaptation of programs and educational material at a high bar level. EHL's continuous investment into hardware and software constitutes the framework for high-end education quality and I hence decided to come back and to enrol into EHL's MBA. I perceive the highly demanding courses as an invaluable asset to broaden one's mind also for alternative branches such as finance, asset management, and real estate.Overall, I strongly recommend the MBA and the institution EHL to all like-minded colleagues on the lookout for an educational platform to ensure leadership with knowledge and vision through times of challenges and opportunities."
Learn more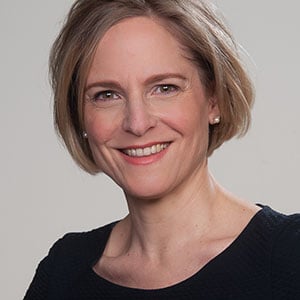 Saskia Hillmann
Senior Managing Director at Private company / Family Office
" At EHL, we take a comprehensive approach to admissions. We look for candidates with the intellectual capacity to handle a challenging academic program and the interpersonal skills and customer orientation necessary to succeed as future global hospitality managers.
Learn more
Marie GAZON
Tristique turpis sed ut amet
Explore four testimonials that will take you on an inspirational journey. Each story demonstrates how important it is to develop skills and how to establish a strong industry network as it progresses. These individuals have personal knowledge of the confidence our MBA program has given them to face the unique challenges of advancing their careers in the hospitality industry.